Your Career
So you want a career as a pilot? Great choice, a fixed wing pilot's career can carry them all over the globe offering new challenges and rewards at all stages.
Flying is all about qualifications and experience. Some qualification are a necessity for all types of careers others can be gained later, a few are specialized for certain career paths and are not needed by the majority of jobs.
Also don't forget that aviation is for everyone take these
great women of aviation
as your example.
​

At Guardian Aerospace we want to make it easy for you... so we made this flow chart to outline your progression as a pilot and what you need for each of your career choices.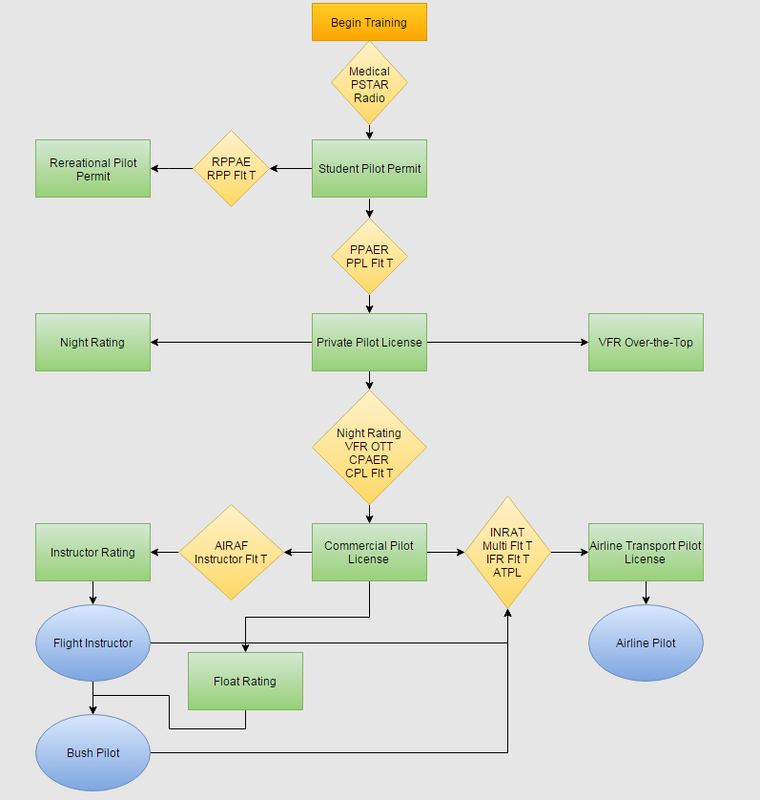 The safest form of career progression is that of a single engine pilot who upgrades to multi engines when he has acquired the experience flying that larger air services require this commonly occurs around the 1500 hours flying experience range. This experience can be gained flying for bush and small operations across the globe. Or it can be gained by becoming a flight instructor. Both can be considered as excellent preparation for larger operations, and both are available to pilots that find employment at Guardian Aerospace. As such you will find that our flight instructors are some of the most well rounded junior pilots in the entire industry.


| | |
| --- | --- |
| "Guardian Aerospace is an Air Charter Company, Flight Training Unit and Authorized Maintenance Organization that provides value based aviation services with focus on safety and professionalism." | |